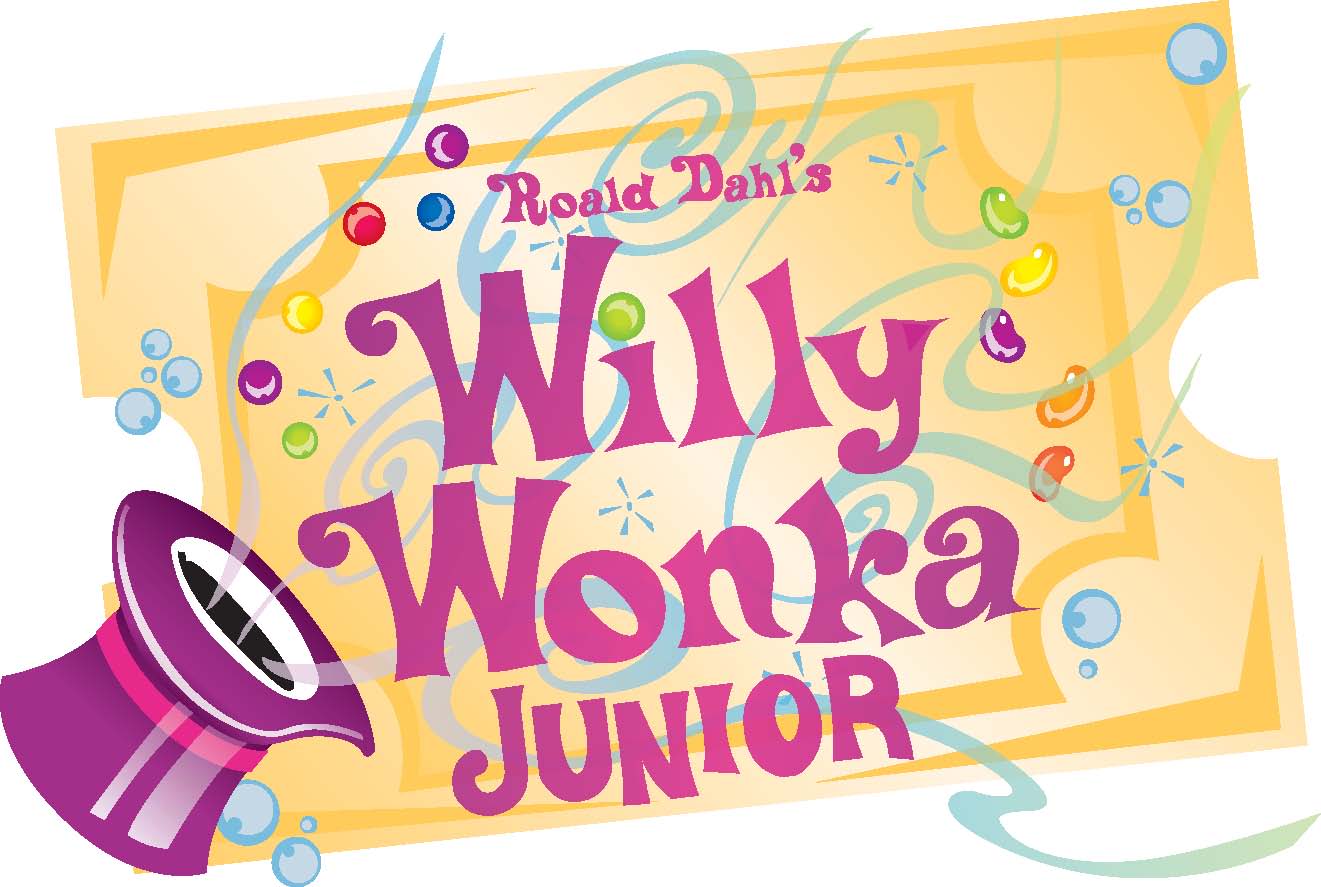 Willy Wonka Jr Production Camp
All campers ages 7 and up are welcome t o join us for this sweet musical production experience! Students in this camp will rehearse for two weeks before taking to the stage to bring Willy Wonka, Charlie, and all the beloved characters of this story to life. This is a production for all kids–no experience is required. Being part of a musical theatre production is an exciting way to spend part of summer break, and a great way to try something new and make new friends! Summer Camp Before and After Care available 8-10am and 4-5:30pm for $45/ week or $10/day.
Early registration spots for ensemble have all been filled. 

Tuition: $450
July 9-22
10:00am-4:00pm
Ages 7+
No Audition Required for Ensemble
Principal Auditions on June 16th

Performances
Saturday July 21st, 2pm and 7pm
Sunday July 22nd, 2pm
Junie B. Jones Jr.
Join Junie B. on her first day of first grade, where many changes are in store: Junie's best friend Lucille has found new best friends -— and Junie B. makes friends with Herb, the new kid at school. While in Mr. Scary's class, Junie has trouble reading the blackboard — and she may need glasses. Add in a friendly cafeteria lady, an intense kickball tournament and a "Top-Secret Personal Beeswax Journal," and first grade has never been more exciting.
Tuition: $450
July 8-21
10:00am-4:00pm
Ages 8-16
Junie B. Jones Jr. Tech Camp
Young people who are interested in theatre and want to learn more about technical and backstage elements will love this fast-paced camp that will design, build, and run the Junie B. Jones Jr. performance camps. Tech Theatre campers will learn by doing, gaining hands-on experience in construction, scenic painting, stage lighting, sound and audio, stage management, and many other elements that it takes to create theatre magic from behind the scenes.
Tuition: $350
July 8-21
10:00am-4:00pm
Ages 12-18
Musical Theatre Camp
Students of all levels can enjoy a musical theatre Summer camp geared at increasing skills, developing ensemble collaboration, and finding their voice. Campers will practice musical theatre performance skills including vocal projection, character movement, ensemble work, and dance in a fun environment that celebrates joy of collaborative theatre.
Tuition: $250
July 22-26
10:00am-4:00pm
Ages 7-12
Musical Theatre Dance Camp
Whether you are a seasoned dancer or a newcomer, this week has great things in store, including choreography, staging, and music theatre dance techniques all taught through fun games and challenging activities. At the end of camp, all campers will get to perform in a showcase on Friday.
Tuition: $250
July 29 – Aug 2
10:00am-4:00pm
Ages 8-14
Competitive Speech Camp
Students will get a jump start on the semester of competition through practicing, selecting, and being mentored on OSSAA regulation competitive speech pieces. This camp will be the perfect way to hit the ground running in the 2019-2020 competitive season.
Tuition: $250
July 29 – Aug 2
10:00am-4:00pm
Ages 12-18
Email Nick@LyricTheatreOKC.com
for scholarship inquires!
Perspiciatis unde omnis iste natus sit voluptatem accusantium doloremque laudantium, totam rem aperiam, eaque ipsa quae. Ab illo inventore veritatis et quasi architecto beatae vitae dicta sunt explicabo.Nemo enim ipsam voluptatem quia voluptas sit aspernatur aut odit aut fugit, sed quia