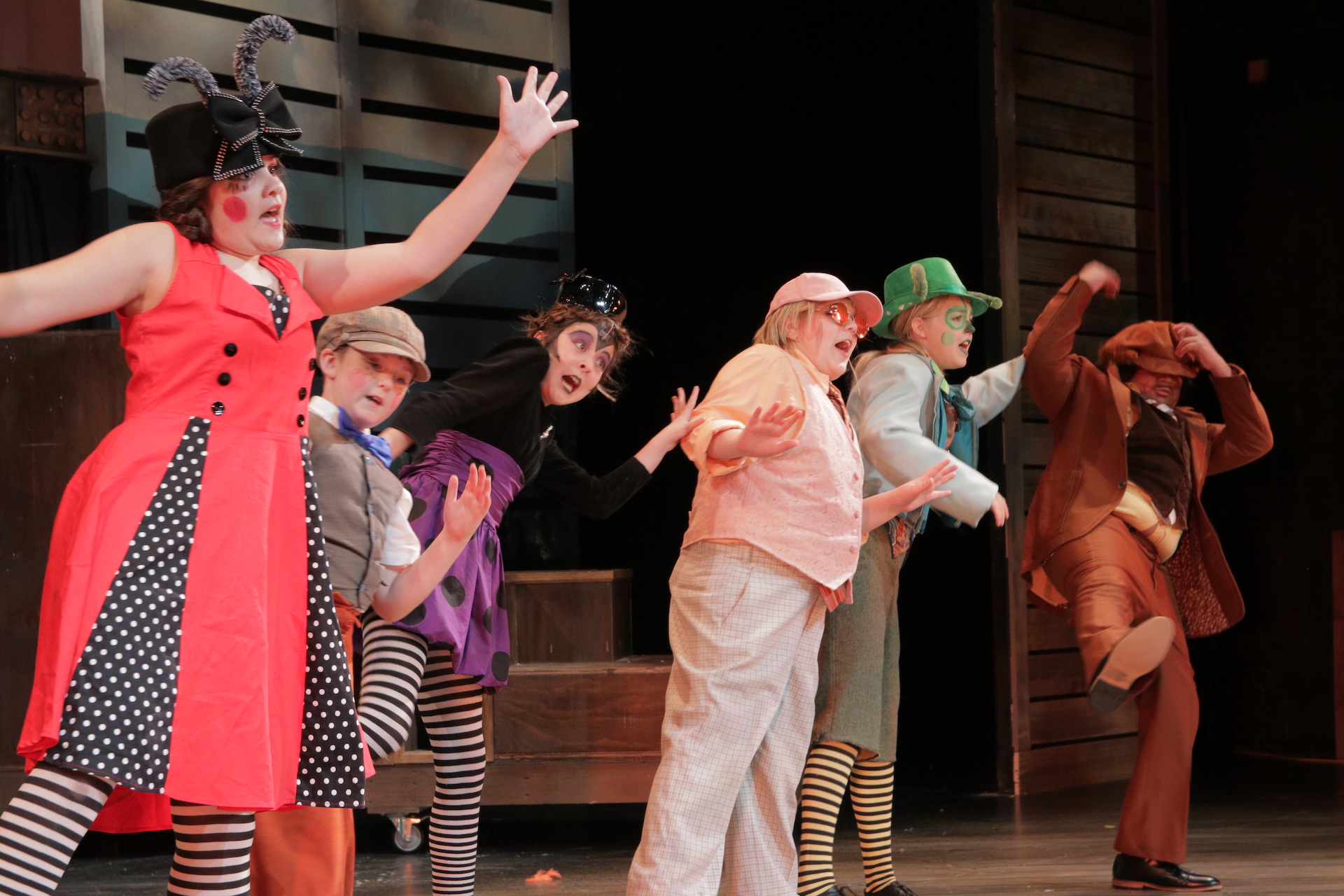 James and the Giant Peach (2019) Photo Lance Payne
Fall 2022 Camps and Productions
Beginning Week of August 22
Thank you for your interest in Lyric Theatre Thelma Gaylord Academy!
If you have questions, please feel free to call
(405) 524-9310 ext 100.
Workshop Exploration Week
Start Your Training Here!
We understand that everyone has a first day! Our workshop week is a great time for prospective students to try out some classes and meet the teachers, and it's a great time for our veteran students to have some fun or try out something new!
Whether or not you are new to the Academy, you can always take your first class for free before you decide to commit to the semester.
Workshop Exploration Week for New and Returning Students
Tuition: FREE! Times: 5pm-6pm each day
Come see the space, meet the teachers, try out some sample classes, have some fun, and maybe sign up for a class or two! Workshop week is open for everyone regardless of experience.
Monday 8/8 – Ages 12-18: Stage Combat Demo & Trial 
Tuesday 8/9 – All Students and Parents: Q&A* with Rozz
Wednesday 8/10 – Ages 8-18: Musical Theater Dance
Thursday 8/11 – Ages 5-8: Intro to Mini Production Training 
Friday 8/12 – Ages 8-18: Audition Walk Through 
*Professional Artists Training, National Performing Arts Festival, Scholarships, etc. 
Fall Production Opportunities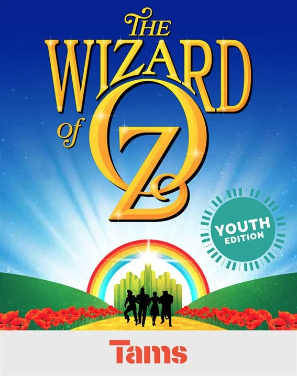 Wizard of Oz: Young Performers Edition
Ages 7-14 only eligible for casting
Tuition: $550
Tues: 4:30-7:00, Sat: 10:00-1:00
Production Week: November 7-13
Audition required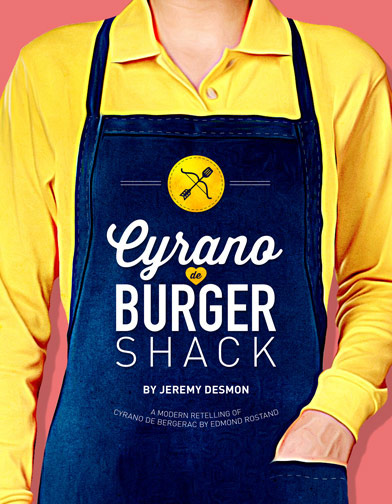 Cyrano de Burgershack
Ages 14-18 eligible for casting
Tuition: $550
Thurs: 4:30-7:00, Sat: 1:00-4:00
Production Week: November 14-20
Audition required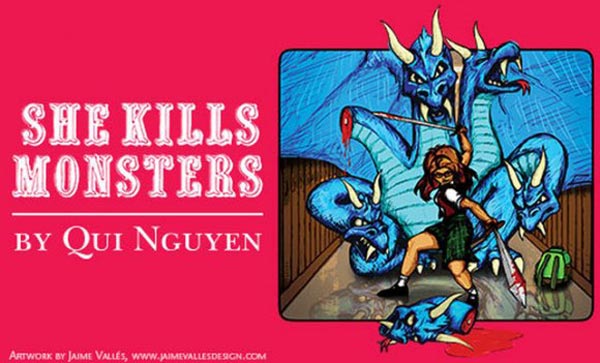 She Kills Monsters
Ages 14-18 eligible for casting
Tuition: $450
Mon: 4:30-7:00
Production week: Oct. 31-Nov. 5
Audition required
AUDITION INFORMATION
Auditions will be held at the Lyric Academy Production Center
Auditions are August 13nd. Callbacks will be separate for each production and will be held August 14th-16th. Callbacks and dance call are by request but required for all APAT and NPAF auditioners. Dance call will be held August 14th at 1pm.
Audition day will include:
Wizard of Oz:Young Performers Edition
Cyrano de Burgershack
Academy Professional Artist Training program (APAT)
National Performing Arts Festival program (NPAF)
WHAT YOU NEED FOR AUDITIONS
8×10 headshot or photo
Performance and/or creative arts resume
16-bar or 1-minute memorized audition song*
Piano sheet music

in a binder

for the accompanist
A prepared one-minute monolouge*
*Songs are required for musical and NPAF auditions. Monologues are required for fall play and APAT auditions. If you are auditioning for a combination, please prepare both a song and monolouge.
If you have questions, email rozz@lyrictheatreokc.org.
Link to SignUp Genius Audition Appointment Scheduler: Sign Up Here
Link to audition form: Audition Form
The Rokademy Experiment
Ages: 14-18
Tuition: $450
Mondays: 7:00-9:00
Rokademy is a school year commitment, the nest new student audition will be in September. No audition required for returning students. This is a real-life rock band for teens who know how to play and instrument. It is not for the faint of heart.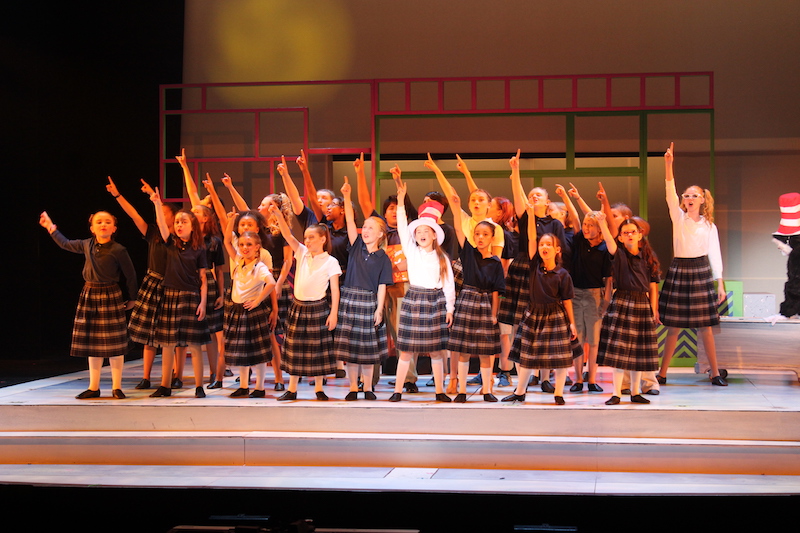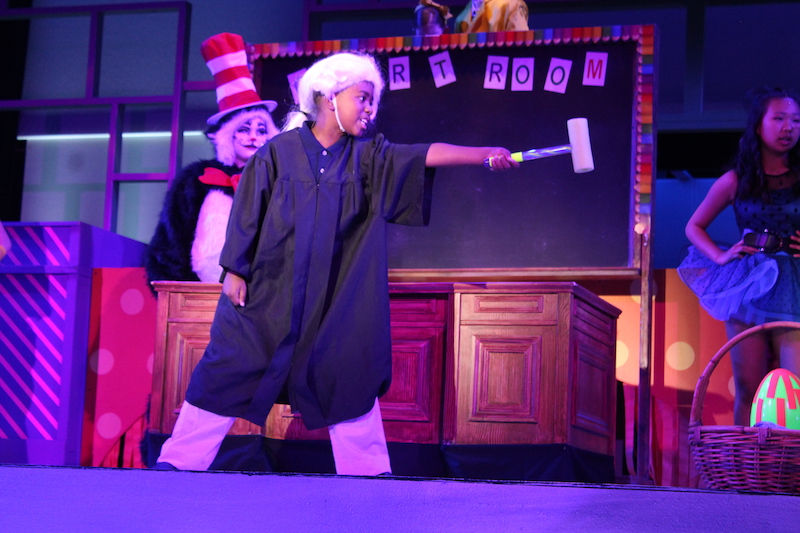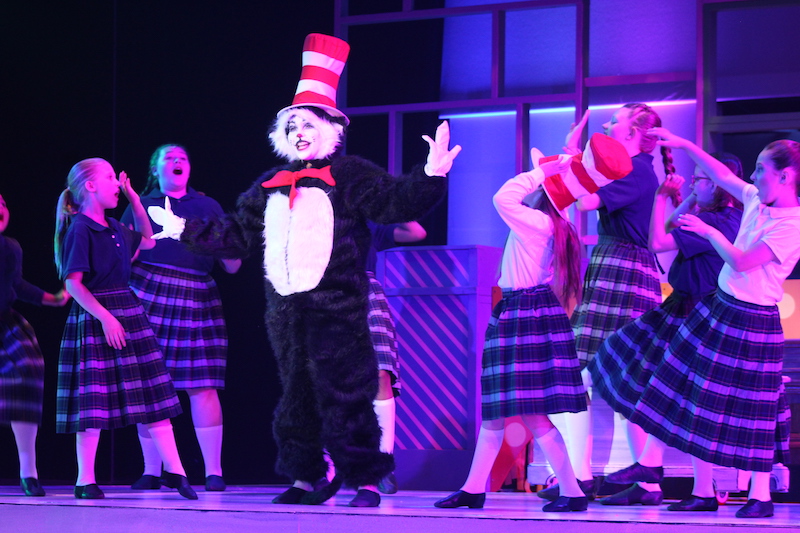 Seussical Jr Photos Jerrod Poindexter
Musical Theatre, Acting, Dance Classes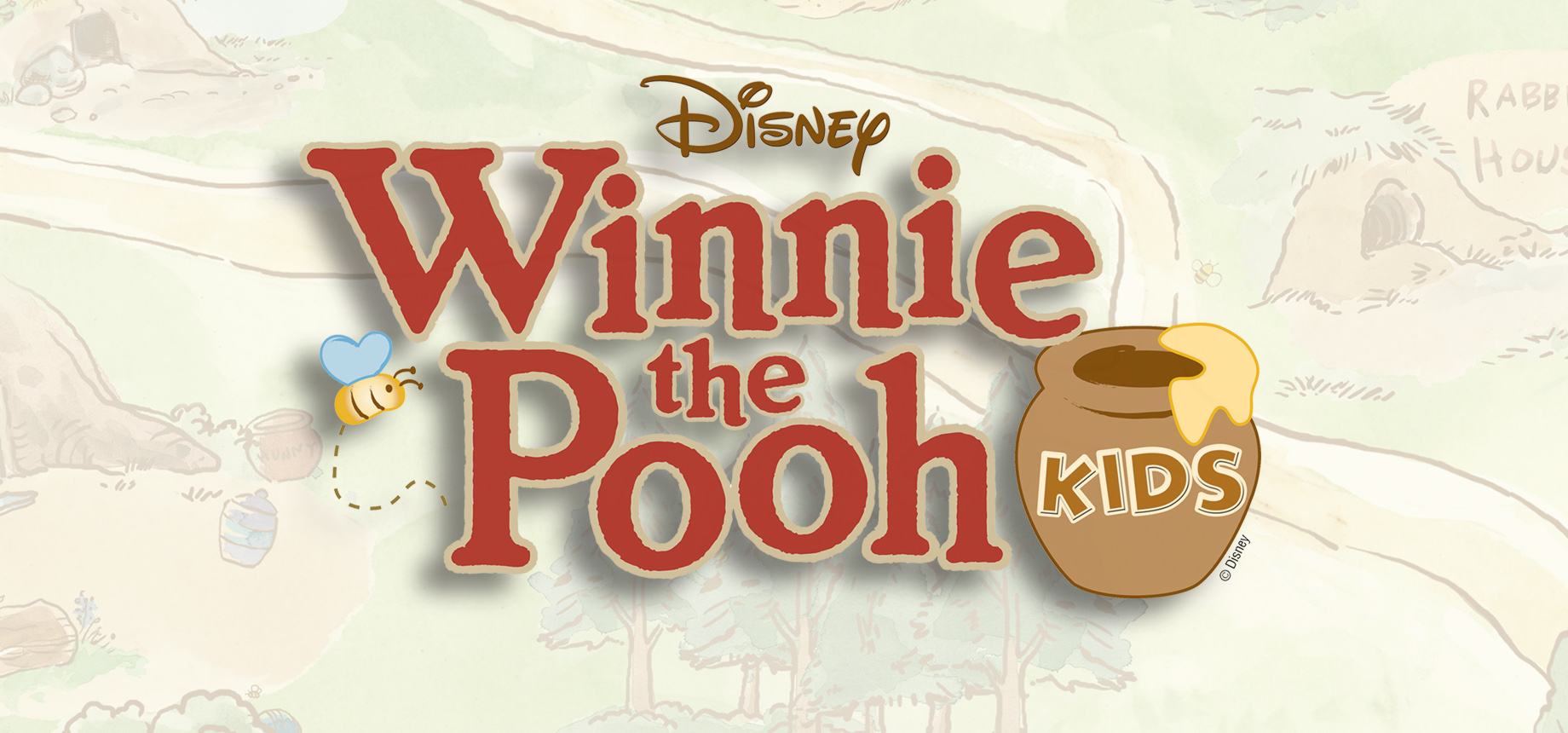 Mini Production Training: Winnie the Pooh KIDS
Ages 5-8
Tuition: $325
Thursdays 5:00-6:30
No Audition Required!
A fun, creative class that will have kids singing and dancing while learning theatre performance basics like stage directions, beginning dance steps, and how to put on a show! This is great for a first experience!
Musical Theatre Dance Level 1
Ages 8-14
Tuition: $325
Wednesdays: 6:30-7:30
Recommended for beginning to intermediate dancers, this class will cover tap and jazz techniques and basics for musical theatre performance.
Musical Theatre Dance Level 2
Ages 12-18
Tuition: $325
Wednesdays: 4:30-5:30
Recommended for intermediate to advanced dancers, this class will cover tap and jazz techniques for more advanced skill levels. If you're not sure which level to choose, please email rozz@lyrictheatreokc.org.
Musical Theatre Dance: Specialty
Ages 14-18 or by leveling
Tuition: $350
Wednesday: 5:30-6:30
Learn and study specialty styles of Musical Theater dance by studying dance-heavy shows and learning how styles differ between productions. This will be a fast paced class that covers several topics quickly. 
Acting 1
Ages 8-14
Mondays: 7:00-8:00
Tuition: $325
Learn and exercise beginning acting skills including character analysis and character development, breathing techniques, vocal projection, and scene work that will help you audition and perform at your best.
Acting 2 & Acting 3
Ages 12-18
Fridays: 4:30-5:30
Tuition: $325
This advanced class will build on students' existing skills and will develop acting techniques needed for both comedic and dramatic roles in theatre and musical theatre. Students will be placed in their level on the first day of class.
Stage Combat -Hand to Hand and Small weapons
Ages: 12-18
Mondays: 7:00-8:00
Tuition: $350
Stage Combat teaches fun and useful skills for stage violence during performances. Learn stage combat techniques and weapon skills with a professional stage fighter. Materials fee included in tuition.
Academy Professional Artist Training (Starts Class)
Ages: by audition
Tuition: $1,200
Fridays: 5:30-7:30
Full APAT program enrollment required for this class. Acting, Dance, Stars, on production fee, and NPAF rehersal is included in package price. 
NPAF Rehearsal Class
Ages: 7-18
Tuesday: 7:00-8:00
Tuition: $300 (class only, does not include travel cost) 
This Tuesday class time will be part of our rehearsal schedule which will not call every actor every day! This Tuesday class time will also be a designated time for meetings and informational parent talks. 
Performance College Prep
Ages: HS Jr & Sr
Tuition: $325
Thursday: 7:00-8:00
So much preparation goes into applying for performing arts programs at the university level. This class will help students demystify the process and work on their application and audition pieces.
*Performance College Prep may go beyond the regular class dates.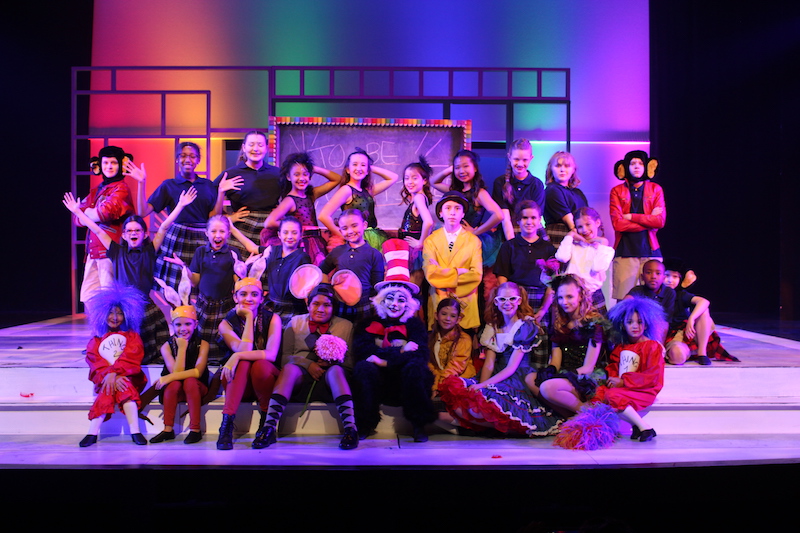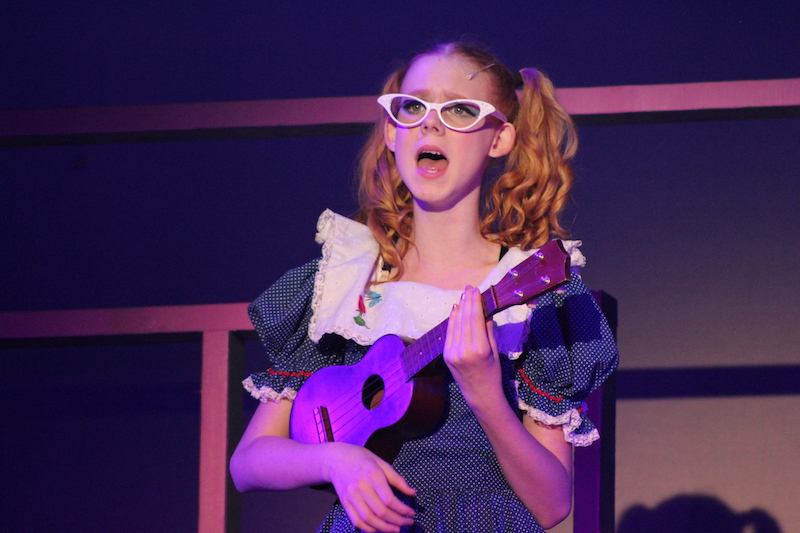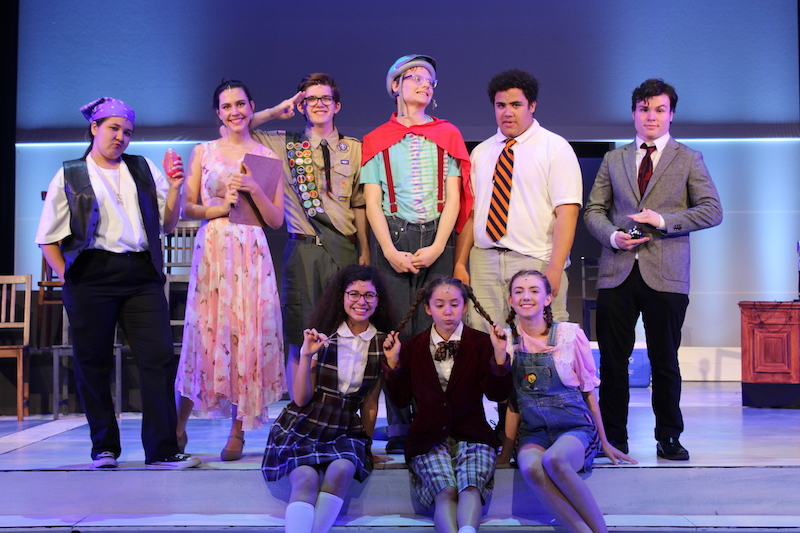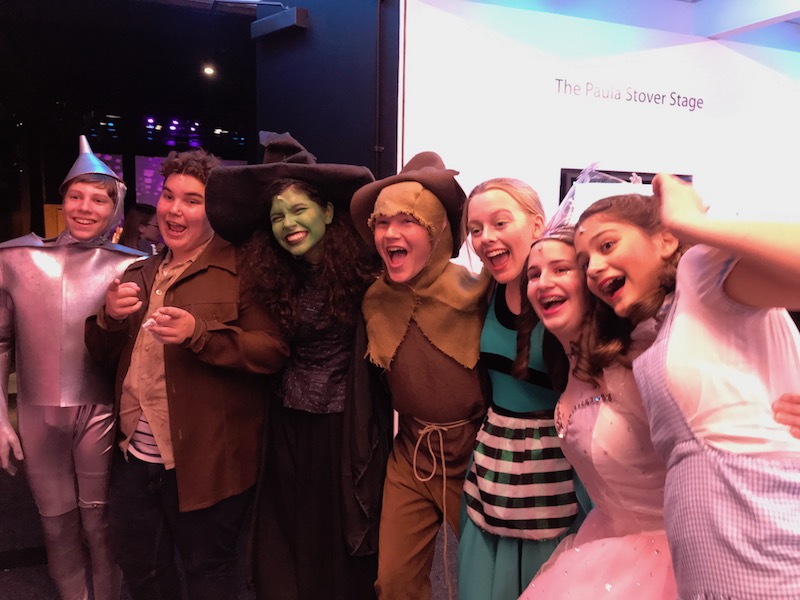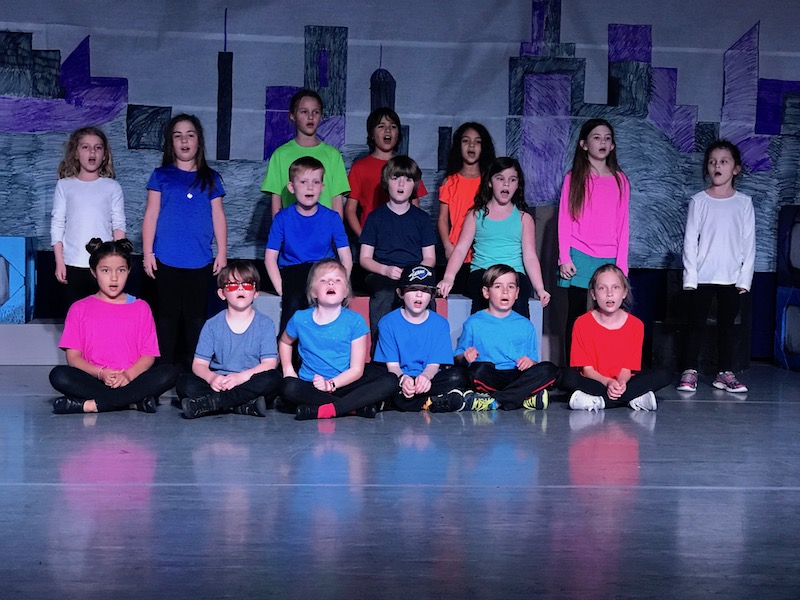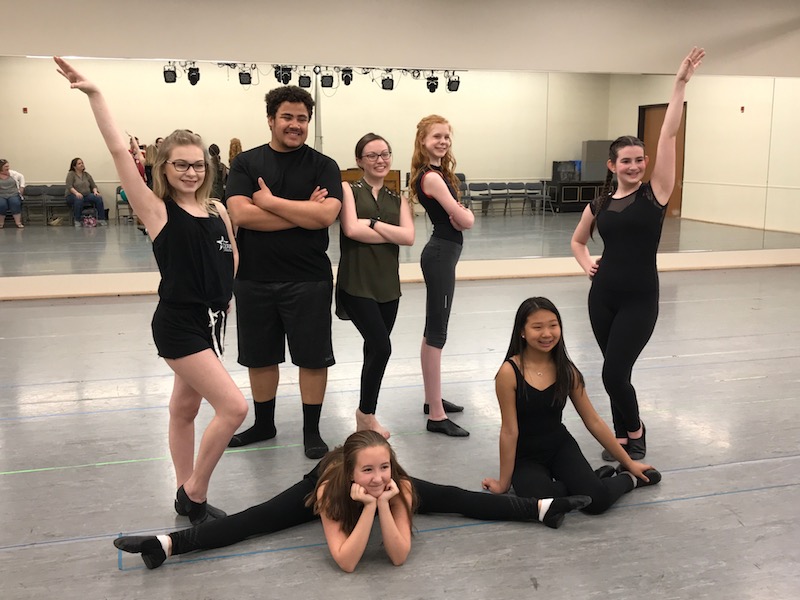 Seussical Jr Photos Jerrod Poindexter
25th Annual Putnam County Spelling Bee Photo Jerrod Poindexter.
Tuition and Fees
In addition to the tuition listed by each class, each student will be charged a $25 per semester non-refundable Registration Fee, which must be paid before attendance at the first class. Tuition must be paid upon registration unless scholarship arrangements. are made or payment plans have been established. Call for details.
Withdrawals
Students withdrawing from a class within the first two weeks of the semester will receive a full tuition refund (excluding the non- refundable $25 enrollment fee). Students remaining on the roll after Friday, September 10 will be responsible for the full semester's tuition. It is the responsibility of the parent, not the instructor, to contact the Academy Administrator if a student wishes to withdraw from a class.
Financial Aid
Need-based scholarships are available each semester. If you are interested in receiving a financial aid scholarship form, please email Rozz@LyricTheatreOKC.org prior to enrollment. Financial Aid is not applicable to Private Instruction for Acting or Voice.
Placement
Acceptance into all Production Classes and the Academy Professional Artist Training track is by audition only. Our goal is to give each student the opportunity to excel, and therefore, it is important for each student to have the training, experience and maturity necessary to achieve success. We will evaluate each student and recommend the appropriate classes, productions and roles based on what will best suit each student's needs and abilities.
Forced Closure and Covid Quarantine
In the event that our live classes are forced to quarantine and no longer be in person, we will move to an online format. The Thelma Gaylord Academy reserves the right to make instructor changes should this occur. No refunds will be provided should our in-person classes be migrated to an online format. If your student must miss class because of a Covid exposure quarantine, we will arrange a Zoom meeting to provide access to the class(es) from home.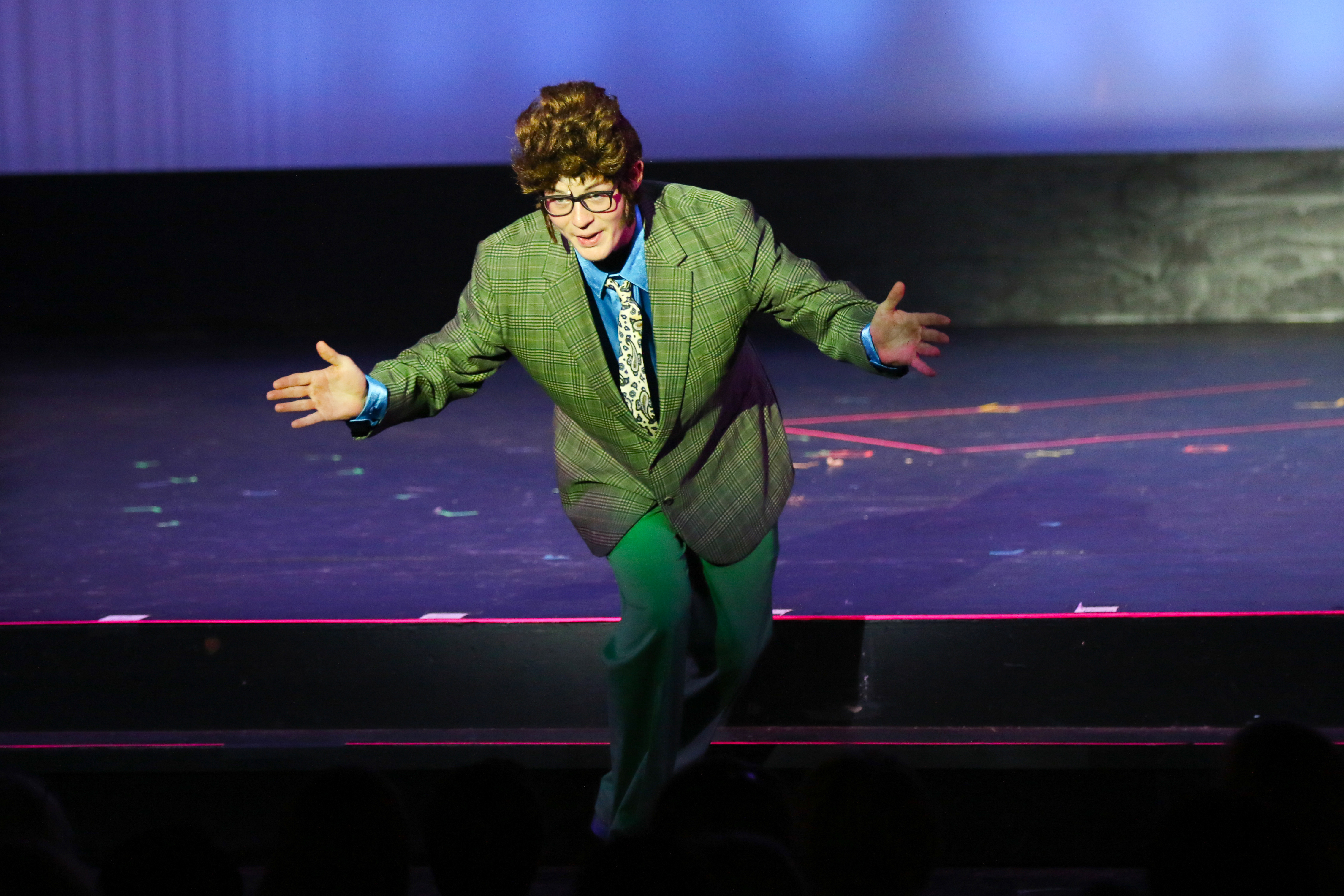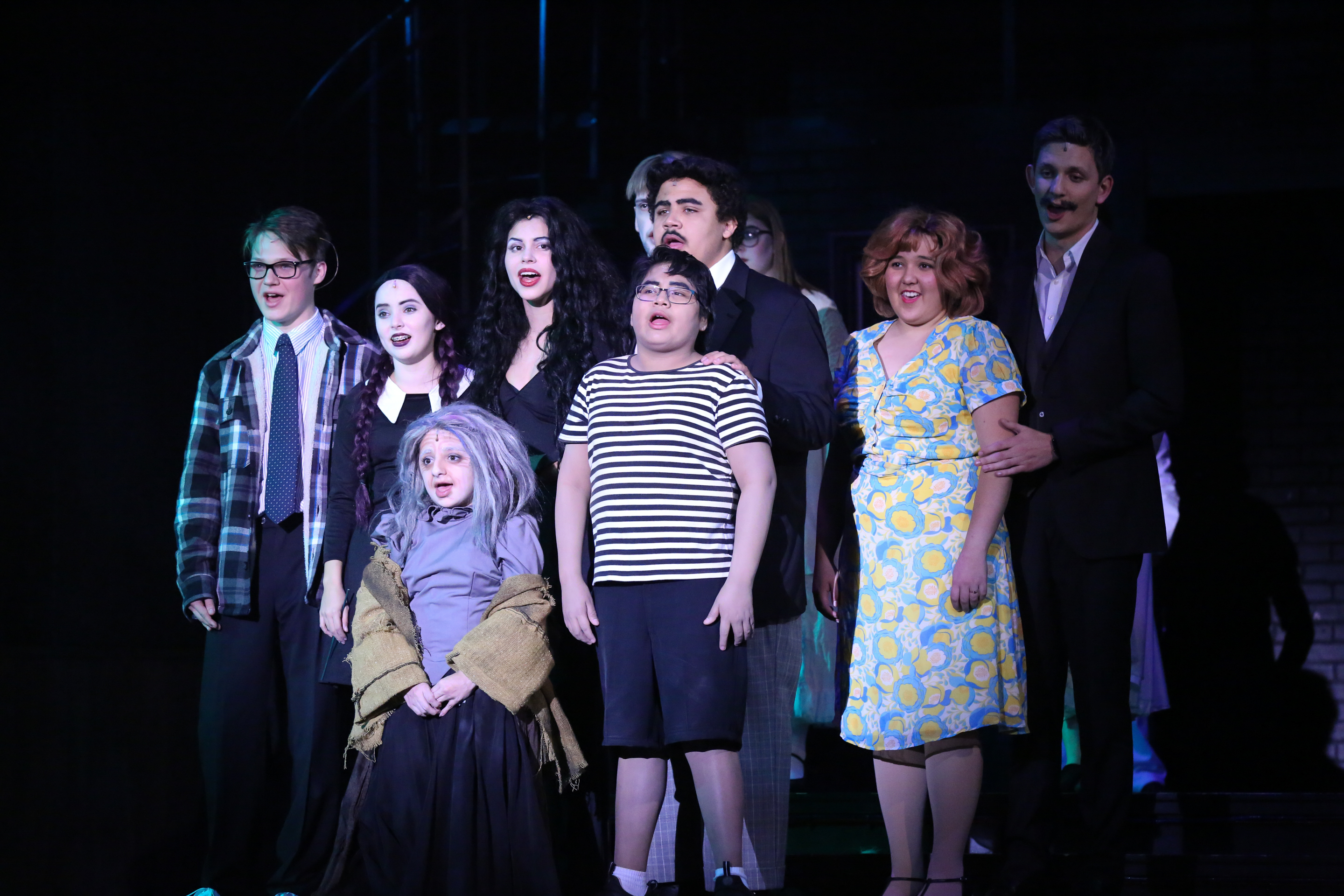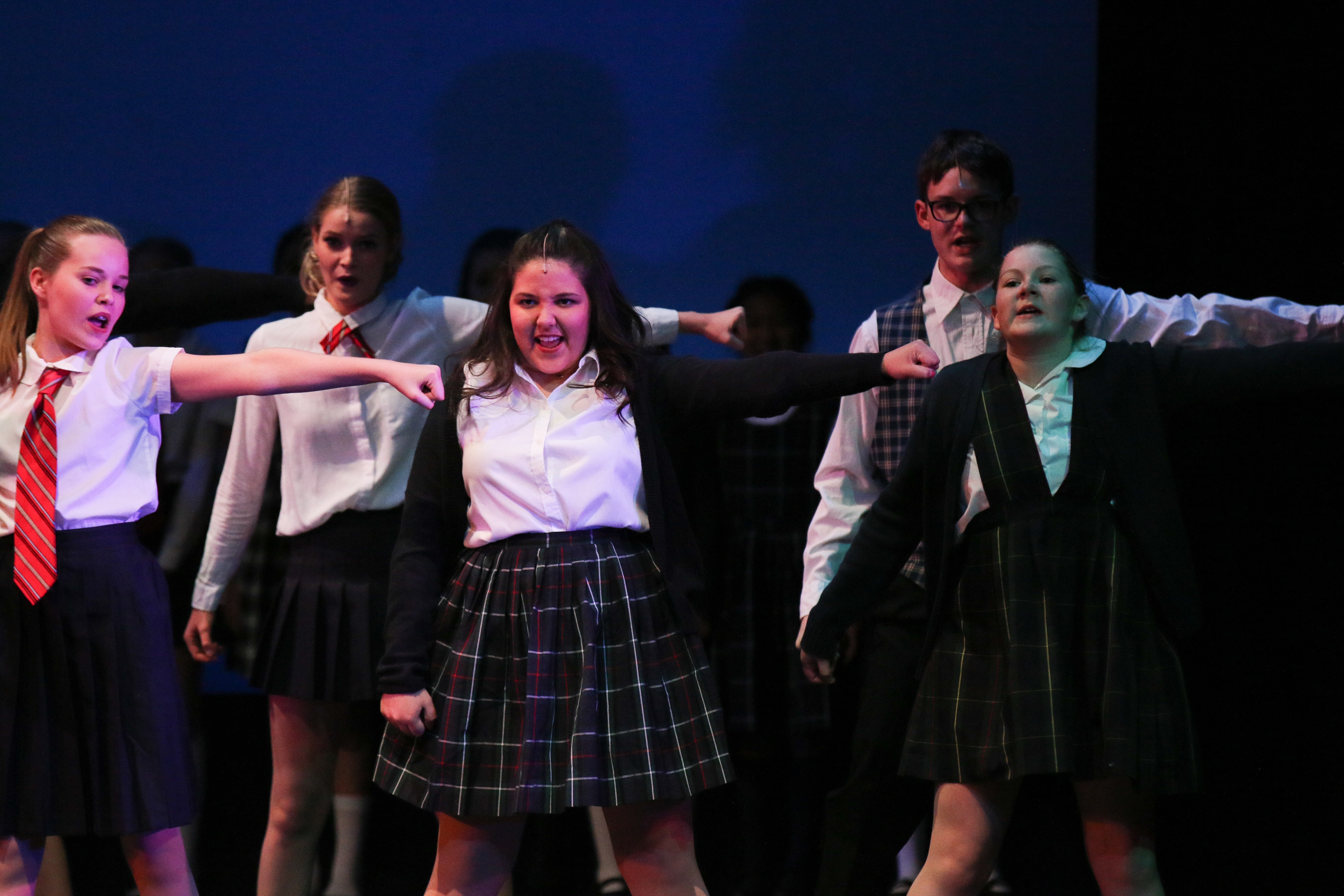 Addams Family Photo Shelly Sanders